Mumbaikars! We've got a real treat for you! We know how stressful everyday life can be. From the noisy traffic of the city to the endless deadlines at work. Phew! It surely takes a toll, doesn't it? What we all deserve is a relaxing weekend getaway from the hustle and bustle of this beautiful but busy city. We need a weekend where we can relax, recharge, and rejuvenate our minds and our bodies. It needs to be the perfect blend of opulence and tranquility to ease you. Such a place sounds like a dream, right? Well, we've got just the perfect resort near Mumbai for you which will cater to all your needs! These places are one of the best holiday destination near Mumbai and are within 150-200 km. So, kick back and relax!
Treat Resorts offers a duo of luxury resorts nestled in nature which are the epitome of luxury and tranquility. Each resort has its own unique features and elements and has a lot to offer beyond the confines of its walls. Treat Resorts invites you to discover the serene beauty of Treat Resort, Silvassa, and the coastal allure of Treat Beach Resort & Spa, Gholvad.
The Best Luxury Resort Near Mumbai – Treat Resort, Silvassa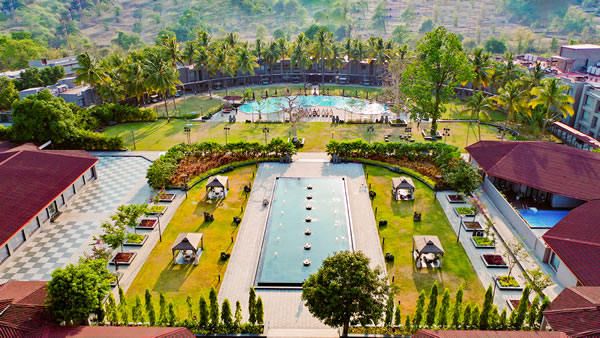 You may want to travel to a close destination or you may be planning to go on a road trip for a short weekend getaway. For those who wish to take a break or those who love to travel, revive your wanderlust and go on a quick staycation or an extended holiday to Silvassa!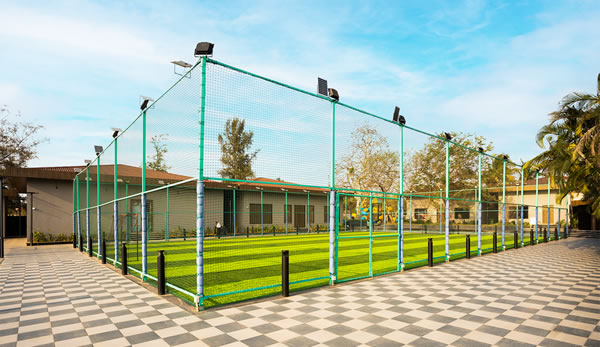 Located in the heart of Silvassa, Treat Resort is truly one-of-a-kind! This stunning resort has all the amenities you can wish for. Spanning across 24 acres, the property boasts an Infinity Pool, a Cricket/Football Turf, an Indoor Toddlers' Play Area, an award-winning Luxury Spa, over 5 different types of Luxurious Rooms, an Indoor Games Zone, a Cardio Room, and much more!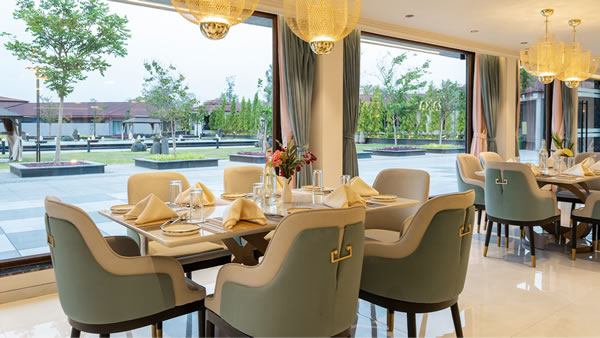 This luxury resort near Mumbai also has a beautiful European Themed Restaurant – Zaika. Zaika is a multi-cuisine restaurant that has some of the best dishes you'll ever have! This luxury resort near Mumbai is undoubtedly the epitome of luxury!
Add it to your favourite resorts list near Mumbai! Now, let's checkout the next holiday destination on our list!
The Best Beachside Boutique Resort Near Mumbai – Treat Beach Resort & Spa, Gholvad
Looking for a beach getaway in Maharashtra? Sick and tired of going to Alibaug and Daman? Want those Goa aesthetics in Maharashtra itself? Look no further!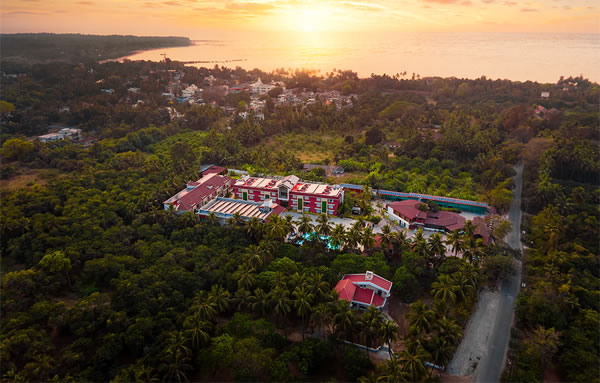 500 meters away from the serene Bordi beach, this resort near Mumbai is more than just a beach resort. It's a complete experience with a beautiful pool, 93 Luxe Rooms, an award-winning luxury Spa, a Poolside Café, an Indoor Games Zone, an Outdoor Toddlers' Play Area, a Private Dining Gazebo, and much more!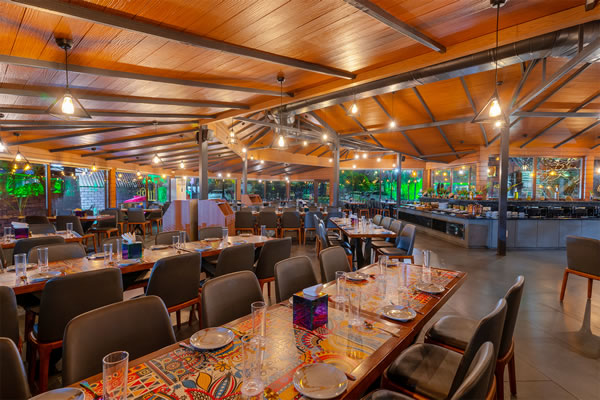 Beyond the resort, you can experience idyllic strolls in the resort surrounding Chikoo Farms or even indulge in beachside experiences like Camel Rides and exhilarating ATV Rides. The resort serves as one of the best holiday destination near Mumbai! Zaika, the multi-cuisine restaurant at the resort, guarantees an exciting gastronomical experience. 
For those who always dreamt of a beach wedding; it's now possible at Treat Beach Resort & Spa! You can now host your dream wedding by the idyllic Bordi beach. Our exceptional staff will take care of all your wedding needs while you immerse in an unforgettable wedding experience. You no longer need to leave Maharashtra for a Goa-like experience.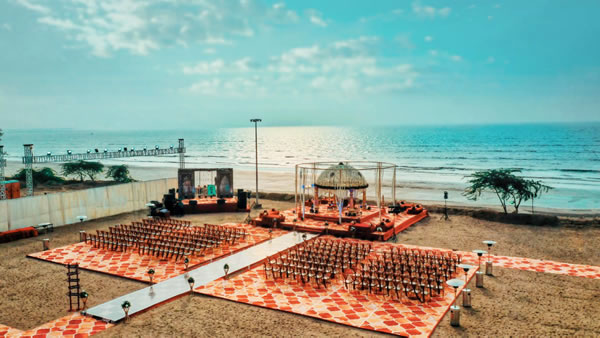 Escape the ordinary and surrender to the irresistible charm of these extraordinary luxury resorts. Treat Resorts is committed to delivering an unparalleled experience, offering the finest amenities, and ensuring your stay is truly unforgettable. Whether you seek a holiday destination near Mumbai or Surat, both of our remarkable resorts stand as the epitome of luxury and tranquility. It's time to take a break from your mundane life and take a well-deserved getaway to treat yourself!
So, which one are you planning to visit first?